Storefront Design
PIP Printing – Riverside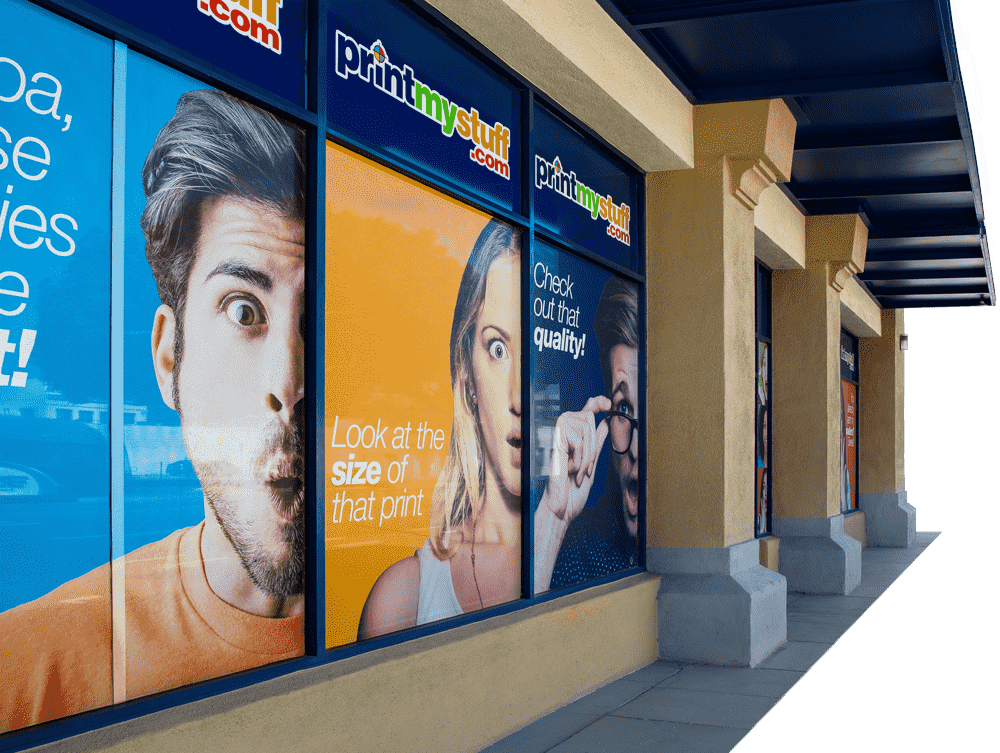 Project Details
Every storefront is a marketing opportunity waiting to happen, with the potential to catch the eye of every person passing by. Therefore, a custom storefront design not only brings in foot traffic, but also serves many advertising purposes, such as showcasing your products, services, promotions, hours, etc. The PrintMyStuff team can design anything from complete storefronts to signs and window decals. Choose from many options, including permanent adhesives or reusable adhesives.
When we designed our own storefront, we considered every option. Scale, placement, color, contrast, boldness, uniqueness, and brand are all equally important. As a result, we created our street-facing storefront to cater to downtown foot traffic and passing vehicles with a bright and upbeat panel design. We used one-way perforated window vinyl – allowing people within the building to still see outside. Each window decal mirrors the most common expressions of PrintMyStuff.com customers – impressed and excited! If it's time to update your business' storefront, get in touch with us!
As we have designed, printed, manufactured, and installed it all under one roof, Printmystuff.com's storefront displays our team's vast capabilities. Most importantly, it reflects the quality of service we provide. Fact: a bold, noticeable storefront drives business.