Fast Black & White and full-COLOR reproduction at its best.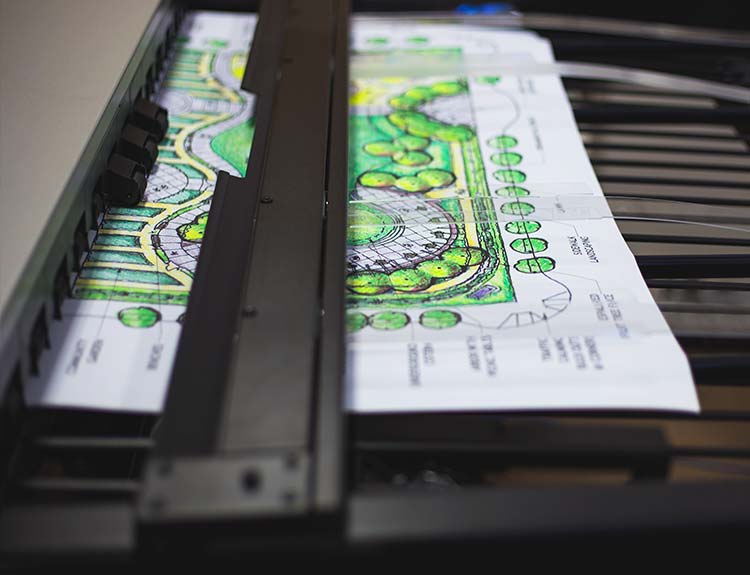 Engineering Prints must be produced crystal clear; we know a lot rides on them.
Everything you've worked so hard to produce ends up living in a set of drawings. Engineering calculations. Architectural drawings. Construction details. PrintMyStuff's engineering prints services provide the superior reproduction quality required of a set of drawings. We can print from practically any graphic file format – from CAD files to scanned original drawings. Our engineering prints services include:
Engineering Prints
Plan, specification, and cost sheet printing and copying
Large format digital printing
Mounting and laminating
Scanning and digital project archiving
Our state-of-the-art copiers, printers and plotters will deliver the best blueprint quality you expect from every page.
Specialized printing for architectural, engineering, and construction drawings.
Whether you are an architect, engineer, contractor, or homeowner, PrintMyStuff's state-of-the-art equipment can deliver high-quality drawings in black & white or in color faster than ever. Count on precision reproductions to make your future projects a success.